Super Bowl Of Hardcore III at The Ritz, NYC 1.21.1989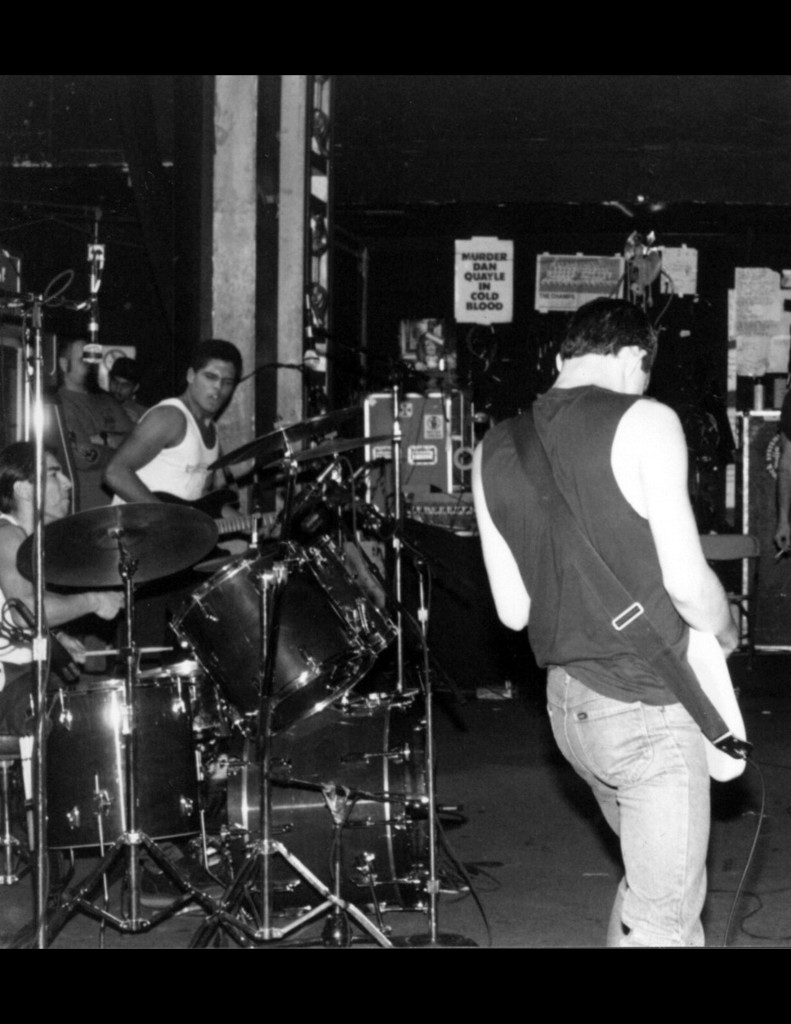 Outtake from R.I.P. photo session at the Cloisters NYC.
Photo by Michelle Taylor.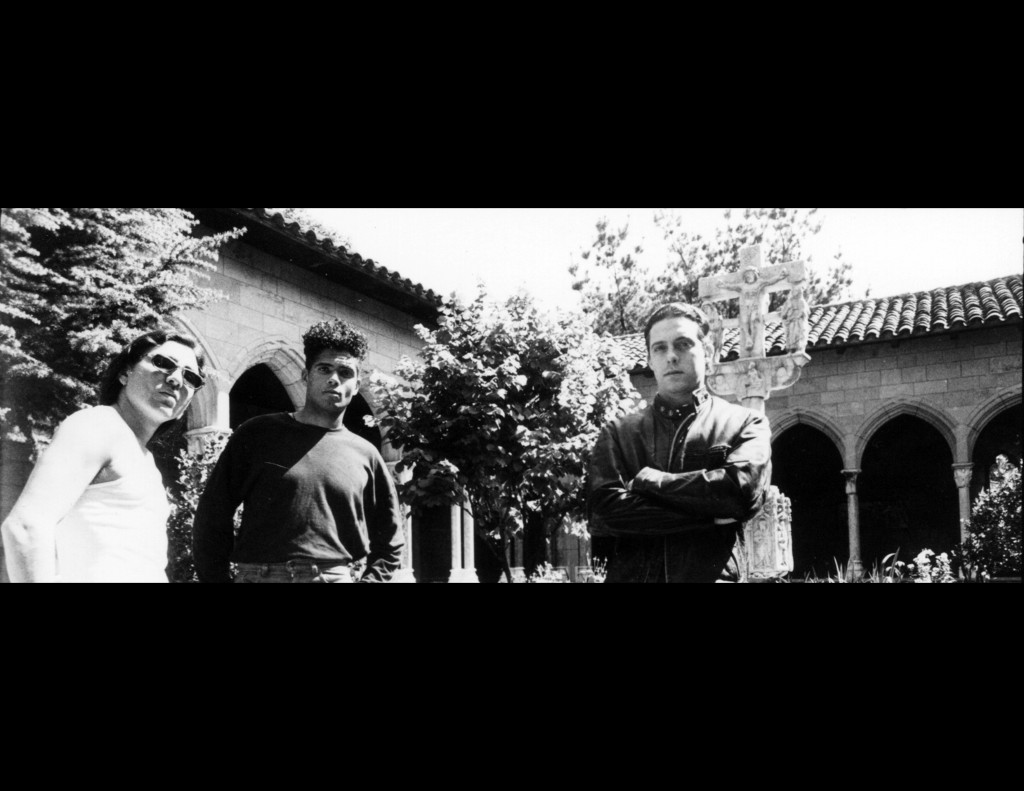 Another poster our European Tour we had to cancel. This one in Sneek, Holland 1992.
The Icemen at L'amour "Rock Capital of Brooklyn" 3.23.1990 with Replusion (Type O Negative pre-name).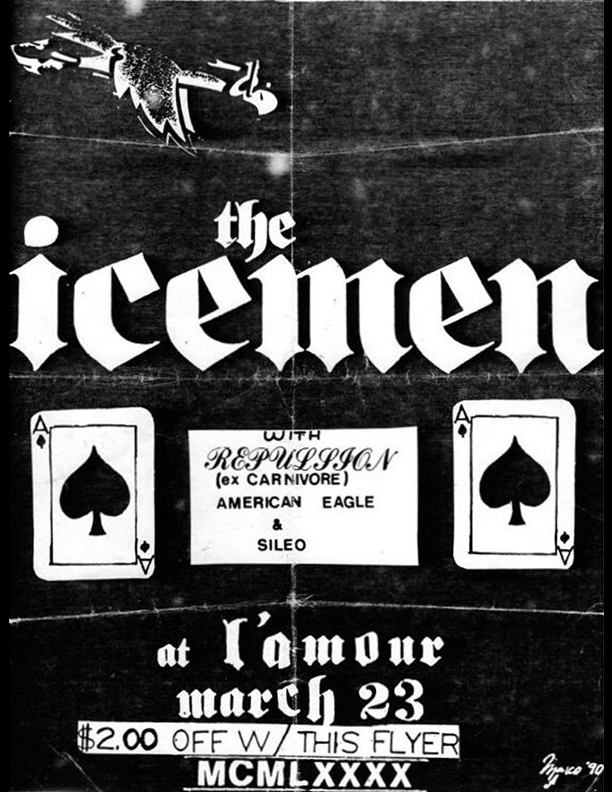 Marco Abularach with The Icemen at CBGB.
Polaroid by Desmond Shaw.
Irinuel rocking our OG Ghost T in Moldova.
Thank You and…
Welcome to The Icemen Horde! We Salute You!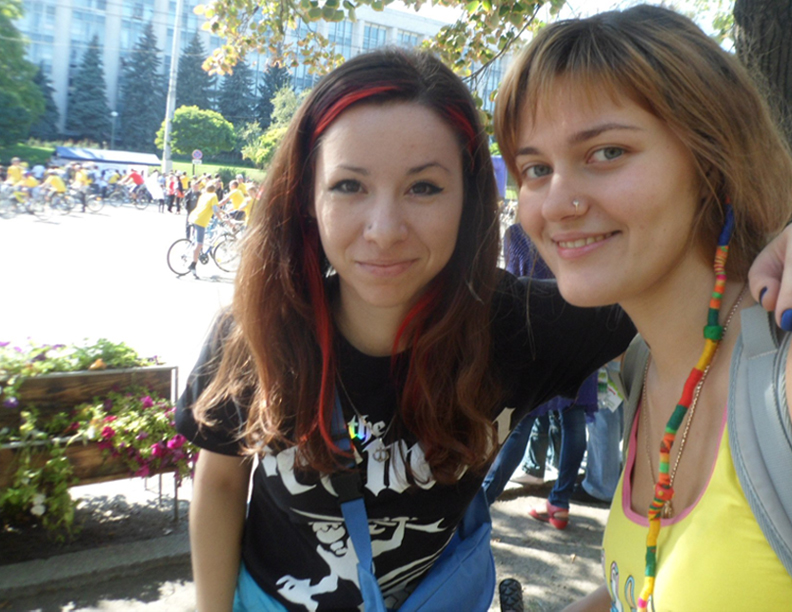 In good company.
IG Repost @guestspottyler ・・・
"Some sick ass vintage cassettes came in the mail today!!!"
Liverpool 1992. Sadly this was on our European Tour that never happened. Booked but had to cancel.
Sick Of It All MAD TOURBOOKING
IG Repost @ll_cool_lins
Tattoo of The Icemen's "Smash the World" design – Thank You @reignmancometh!
Welcome to The Icemen Horde, We Salute You!
Work done by @robertryan323 of @electrictattoonj
(@ instagram)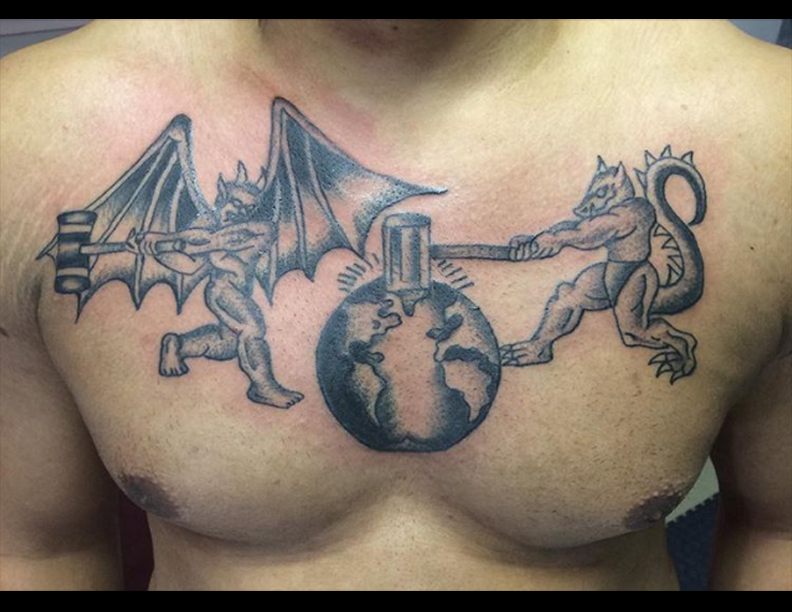 What a tremendous influence you were.
Changed our musical paths forever.
Rest In Peace Phil "Philthy Animal" Taylor.
"Lil' Philthy…he who once shouted 'stop wincing about' on an album…he who fueled many a young boy's punk/metal hairstyles…he who played the drums with fury and intent…he who liked to call people 'wazzocks' once in a while…friend, Roman, Derbyshireman…rest in peace…with much love…"
http://tinyurl.com/ol6tvvn