Available now at our Official Webstore.
Up on
IcemenTV
(Official YouTube Channel). Filmed at the "R.I.P." Record Release Show - CBGB November 7, 1991. Notes: First 5 seconds of video is end of song "Cheap Demands" Last 21 seconds of video is start of song "Shadow Out Of Time"
If you haven't already, come visit our official Facebook page:
www.facebook.com/theicemen
And of course... Like!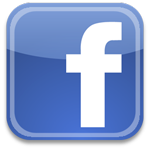 It's been a long time coming but we've added a new item to The Icemen 
Official Webstore at MerchNow
. This one's a vintage reissue of "
Smash The World
".
New
interview
of Marco/The Icemen by Stas of Incarnate Records in St. Petersburg, RU. Interview and blog is in Russian! It is also available in English (.rtf) for all you bourgeois capitalist lackeys. Spasibo Stas!
As requested by many- "Take You Down" Transferred from a fading old cassette recorded at CBGB 1988. Streaming exclusively on our
Facebook Music Tab
.
In depth
interview
. Intelligent and challenging questions by Pim in the Netherlands. Thank You Pim!